Clinical Service
Dispose of Your Clinical Waste in the Safest Way
Alsco Sharps Containers and Clinical Disposal Bins for workplace washrooms have been designed keeping the ease of use and the privacy of the user in mind. Our secure sharps bins disposal service ensures disposal of hazardous waste and sharp objects in accordance with EPA regulations.
Fresh & Clean sharp disposal containers and clinical waste disposal units are suitable for all public areas and workplaces as part of a tailored program to suit your needs. It's your hassle free
solution to disposing of dangerous waste safely and responsibly.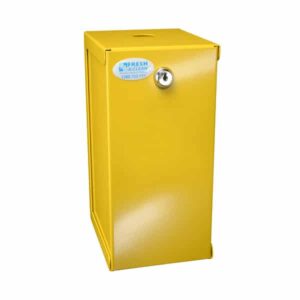 Sharp Waste Bin
Sharps, whether needles, broken glass, razors, scalpel blades or broken plastic pipettes can cause injury through cuts, punctures. They could be contaminated with body fluids, blood, toxins or hazardous chemicals.
The Alsco sharps disposal is installed for you. Rugged, lockable sharps containers are designed with user safety as paramount. The sharps bins disposal is done in accordance with EPA regulations to avoid injury to users and harm to the environment.
Suitable for syringe and needle disposal
Secure steel container with dual locking system
Available in 1.4 litre and 7 litre containers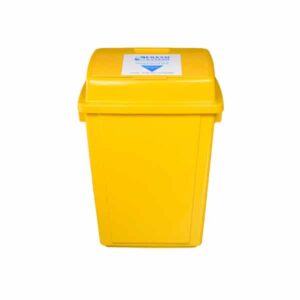 Clinical Waste Disposal Unit
Clinical waste, whether human or animal is present in laboratories, veterinary clinics, medical centres, dental clinics or schools. This toxic waste requires specialist disposal in order to avoid contamination or disease.
Suitable for medical waste disposal
Units available in a range of sizes
Complies with local and federal legislation