About Fresh & Clean
Delightfully fresh and Sparkling Clean Workplace: We can make it happen
Alsco's Fresh & Clean service is the essential solution to keeping your workplace fresh, hygienic and healthy for less.
With over 50 years serving Australia, Alsco's Fresh & Clean is our newest, most exciting service. The cleanliness of your workplace says a great deal about your business. That's why Fresh & Clean is more than just a hygiene service. It's a complete solution to making your spaces places of health, cleanliness and happiness.
With Fresh & Clean, let the cleanliness of your workplace say the best about your business.

Convenient
Keeping your workplace clean, fresh and hygienic has never been easier. With Alsco's managed rental service, you pay a single monthly fee. That's it. Our experts will then install and regularly maintain all health and hygiene units – at no added cost. From soap dispensers to sanitary bins, you'll never have to worry about the cleanliness of your workplace again.

Hygienic
Alsco provide you with a complete solution to a safe, hygienic workplace. From regular services such as our wall-mounted sanitising to monthly deep cleans, we remove even the most difficult of germs and grime. And hygiene doesn't stop at the washroom. We implement a comprehensive, workplace-wide solution to keep your spaces hygienic and your customers and staff safe and happy.

Affordable
The Fresh & Clean managed rental service cares for your workplace and your wallet. From $1 a day, you benefit from a full system of hygiene services and units – all maintained, refilled and replaced – at no extra cost. Because you deserve to have a fresh, happy, hygienic workplace for less.
What Do We Offer?
GET A FAST, NO-OBLIGATION QUOTE
Fresh & Clean: More Than Just Rental
Our managed rental service is more than just renting. It's a complete solution to your business's hygiene and cleanliness needs. When you rent with Fresh & Clean, you benefit from regular, limitless refills, maintenance, and removal on all of our managed washroom services.
Worried about sanitary bins overflowing? Fresh & Clean have you covered. Need regular soap dispenser refills? You're covered. Do your washrooms need a regular, deep clean? We have you covered. Want a clean, healthy workplace without the stress, cost and hassle?
Fresh & Clean have the solution.

The Process
Assess – We'll thoroughly assess your business's staff and workspace. After discussing your needs, we'll be able to offer you a carefully tailored hygiene and cleanliness plan.
Implement – Our friendly professional team will implement a series of soap dispensers, air fresheners, sanitary bins and more. Our efforts are designed to turn your workplace into a clean, fresh, enjoyable environment for both staff and customers.
Maintain – We don't just stop there. On a monthly basis, we'll refill, empty, clean and replace each of our rented products. We'll also provide a deep, thorough clean. Enjoy the peace of mind of a continually safe, clean workspace – at no additional cost.
A History of Innovation
In 1889, George Steiner founded Alsco in Nebraska, USA. Through a little sweat and elbow grease, George and his younger brother Frank helped Alsco flourish on the ever-changing American frontier. The pair pioneered the concept of a commercial textile rental service.
Over a century later, the Steiner family are taking that same spirit of innovation even further. Fresh & Clean is a ground-breaking solution to business' washroom hygiene needs. Gone are the days of empty soap dispensers, overflowing sanitary bins, and unclean washroom environments. Alsco's Fresh & Clean managed rental service is your business's complete, tailored solution to a safe, fresh and clean working environment.
Green Runs Deeper than the Colour of our Logo
At Alsco, we realise that innovation doesn't end at our services. We've taken George Steiner's same pioneering spirit to help preserve Australia's environment. Through our environmentally-friendly Fresh & Green initiative, we reduce wastage, recycle products, and use clean, green chemicals as much as possible. Our fleet also use alternative fuels such as CNG to minimise the pollution we cause to the environment.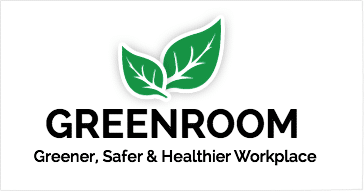 Alsco's Greenroom is a place where Alsco makes a difference. We support and encourage Australian companies to lead a greener existence in each area of their businesses. We also help our customer's gain exposure through our 'business spotlight' – making Australia a little cleaner, healthier, wealthier and happy – one step at a time.
GET A FRESH & CLEAN WASHROOM NOW!

"Thank you for the service provided managing our onsite First Aid kits."
Peter Smith, Aldinga Shopping Centre
"On behalf of Aldinga Shopping Centre, I would like to take this opportunity to thank Alsco for the service provided managing our onsite First Aid kits. This service relieves this centre of the unnecessary burden and time in meeting our duty of care obligation and gives total peace in mind with the knowledge our kits are always up-to-date and ready. I have no hesitation in recommending this highly valued service."

"The service they provide is outstanding"
Andrew Hollands, The Abbey Function Centre
"The Abbey Function Centre and Functions at Federation have been using Alsco services for five years. The service they provide is outstanding. Their deliveries are consistent; their products are quality and they are always cleaned to a high standard. Their service staff are reliable, helpful and they always ensure last minute orders are accommodated."

"Just want to say thanks to you and your team for the support and service that you offer."
Kylie Hole, Jamie's Italian
"Just want to say thanks to you and your team for the support and service that you offer. Being the new kids on the block it's been tough at times knowing volume, but Alsco have been understanding and obliging.
Your professionalism and openness have been appreciated over the past 7 months and I would like to make sure that you and your team know that. We look forward to a continued great relationship with Alsco."
Let us Help Keep Your Business Fresh & Clean
Are you ready to join thousands of Australian businesses in using Fresh & Clean to keep your workplace fresh, hygienic and happy?
Call us at 1300 733 177 or use the contact form. Our friendly, informed sales staff are waiting to help.